Jetpack is the Swiss army knife for your WordPress site. Plentiful awesome features are served for free by hooking to WordPress.com.
In this article, I show some notes related to living with Jetpack and IP Location Block.
Connecting to WordPress.com
When IP Location Block inhibits accessing the xmlrpc.php by country code, connecting to WordPress.com will fail at the activation process.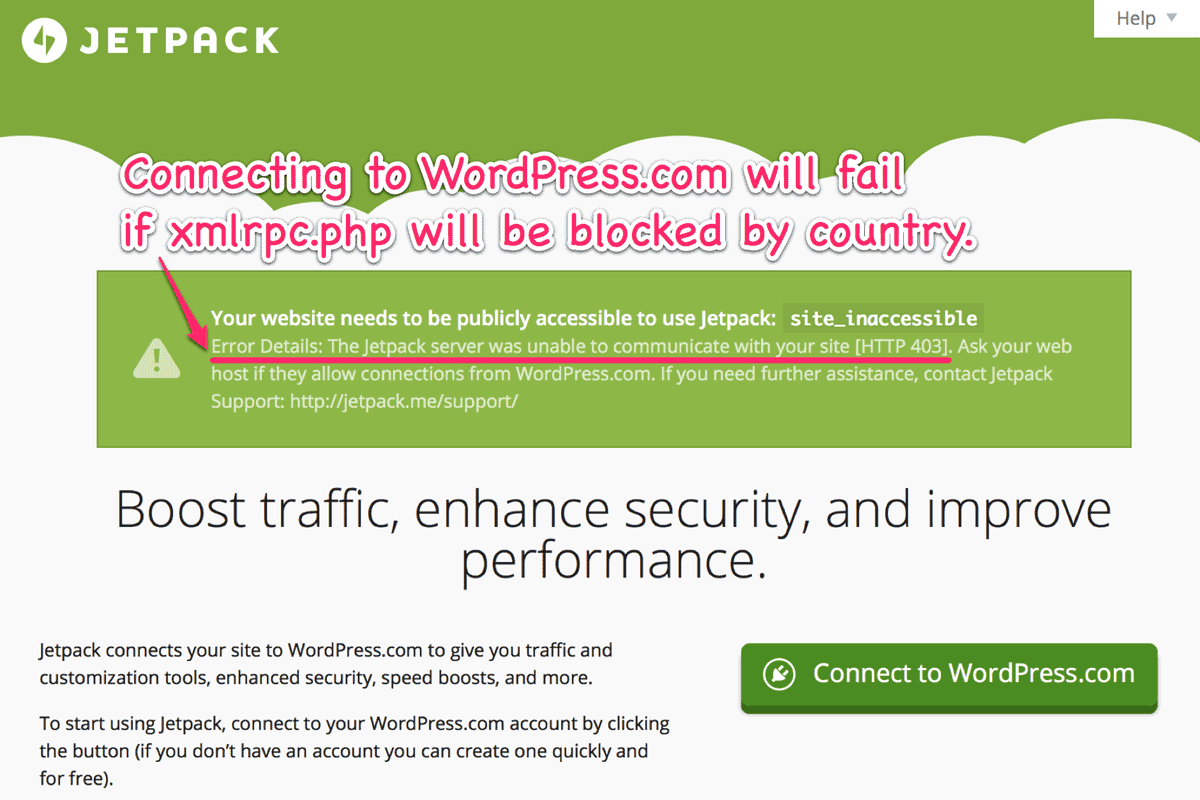 And also accessing to the Admin area should not be Prevent Zero-day exploit to lead the activation process to success.

Once the self-hosted Jetpack successfully connects to your WordPress.com account, those settings can be configured as you like.
Login protection
Jetpack has a cloud-based brute force protection module called "Jetpack Protect" which collects malicious IPs from Jetpack users in the world.
But if another plugin that has the same functionality (Limit Login Attempts, Wordfence Security, BulletProof Security, and so on) is already on your site, Jetpack Protect will not be activated to avoid conflict.
IP Location Block has also the same functionality but it blocks access to wp-login.php itself. It means that IP Location Block works at more early-stage than Jetpack.
And if a malicious login attempt comes from your own country, Jetpack Protect serves its function so well.
So the conflict never happens 👍
.