This document introduces some useful tools to make practical and effective use of AS number in IP Location Block.
If you want to know about AS number itself, please refer to 0.3.0.4 Release Note.
ASNs by country
You can find ASNs that are assigned to each country.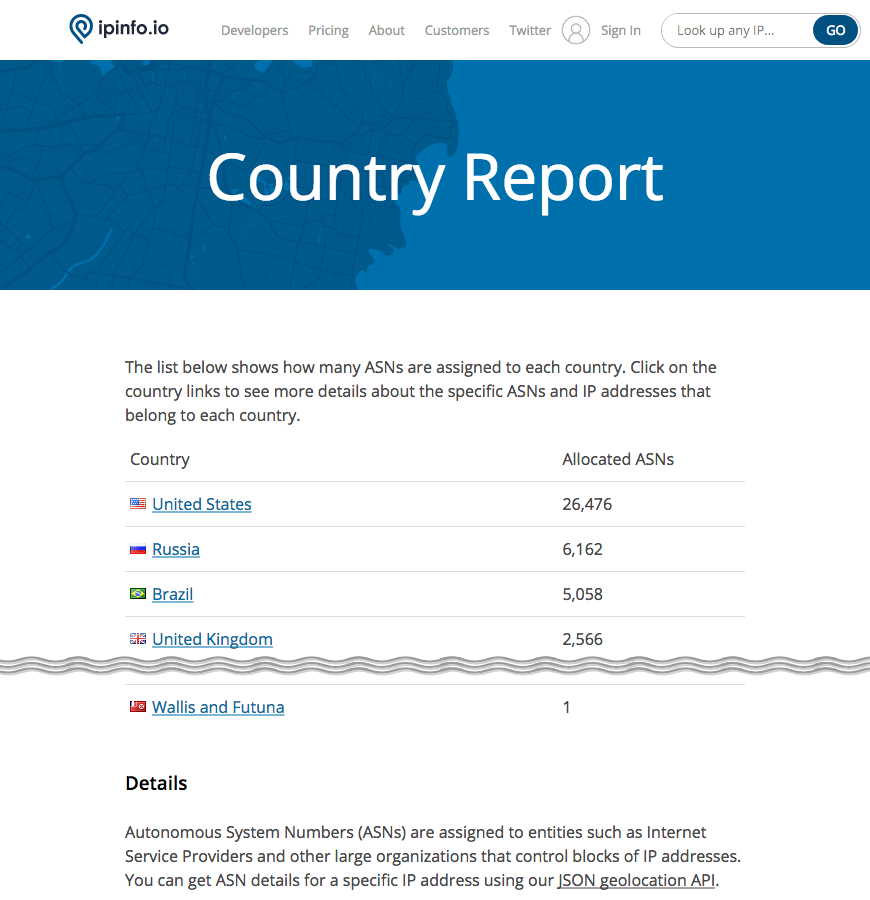 ASN Lookup Tool
You can search ASNs that are assigned to a campany or an organization.