Introducing GeoLocation API
Over the past period we have been working to develop our own GeoLocation API and close the gap that was there. So far the plugin relied on third-party databases and APIs but in future those integrations will receive minimal maintenance and even some of them will be deprecated.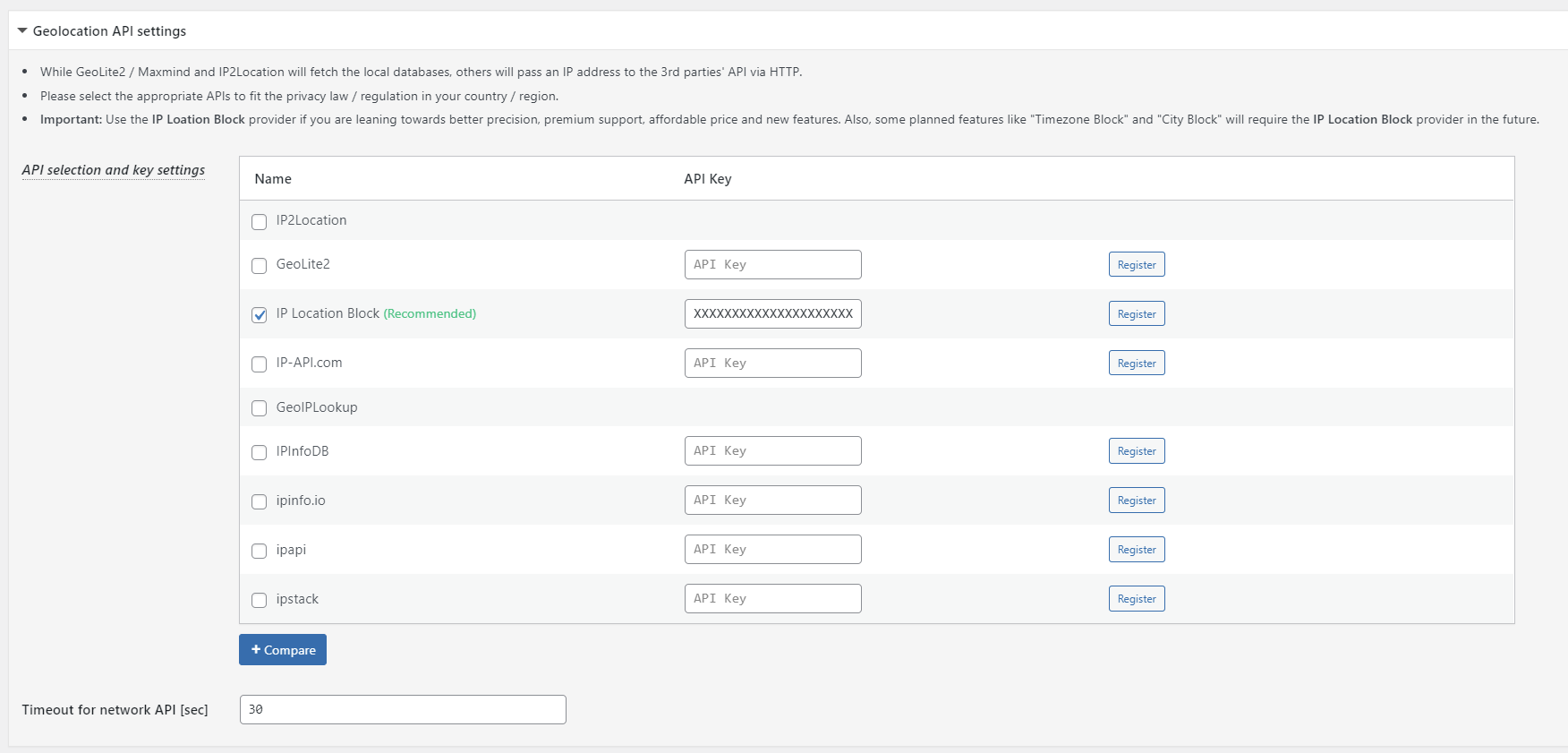 Why our own Geolocation API
Third-party integrations require maintenance and a lot of testing to ensure they are working properly, and in the same time their providers are constantly introducing new things, changing API endpoints and therefore this affects the overall plugin stability. Also, not to mention that some of them enforce their own Licensing which is too restrictive.
Another important reason is that we can not develop specific features with if their APIs doesn't provide specific information. We have been researching on adding blocking by US state and therefore this is difficult to achieve with existing providers. Also there are some other ideas that also require data that other providers doesn't serve.
How it compares to other providers
We have been working hard in the past few months to make this happen and ensure it's stability, while we agree that there is not a perfect software, we also believe our product is stable enough for launching into production. Since we implemented a load balanced setup, the service improved greatly and is capable of handling millions of requests. It also uses advanced caching mechanisms to ensure lightning fast responses.
Biggest advantage besides performance is extendibility. Since we have full control of this API and we can introduce new features that the IP Location Block plugin will benefit from. Pure example is State blocking or Timezone blocking, in this case other providers does not serve this data pieces neeeded and therefore it is not possible to implement the feature in the WordPress plugin. However, with our API we can always provide additional endpoints specifically for the IP Location Block plugin.
How can I register and start using the API
To register just go to the signup link and go through the procedure.
Assuming that you have access to the Dashboard, go to API > Credentials to obtain your key.
Enter the key in the IP Location Block plugin settings and disable other providers, you don't really need any other at this point.
To see the pricing click here.